Takoyaki anyone? Or more to What the hell is Takoyaki?

Here is a little introduction of Takoyaki @ simply-edwin.blogspot.com. Takoyakis are a popular Japanese dumpling which consist of batter, chopped cabbage, spring onion and not forgetting Octopus. It is topped with Okonomiyaki sauce, Ponzu, Mayonnaise, Katsuobushi (Fish Shavings) and Wasabi sauce.

They are very delightful stuff to chew. Japan Boat Takoyaki is a Franchise which orignated from Osaka, Japan. Over the years they have spread their wings to Hong Kong, Taiwan and gradually in 2001 into mainland China. Their growth was tremendous as in 2003 they expanded their Franchise into Canada and the United States of America.


Japan Boat Takoyaki @ Hills Shopping Mall (Top) and cute decor (Bottom)

They ventured into the Malaysian market in 2008, with the establishment of Japan Boat Takoyaki Sdn Bhd (equivalent to Pte. Ltd.) in Kota Kinabalu, Sabah. 2 years later the franchise was brought into the bustling city of Kuching, Sarawak. JB Takoyaki is very new in the Kuching market. Over the years locals has mimicked the making of Takoyaki, but none of them make them as good as JB Takoyaki. Theirs are Big, delicious and with wasabi sauce too! The batter for JB Takoyaki is send in from Taiwan and Japan to make sure the quality is there,hence the good texture and mouthwatering smell and the gastronomical taste to it.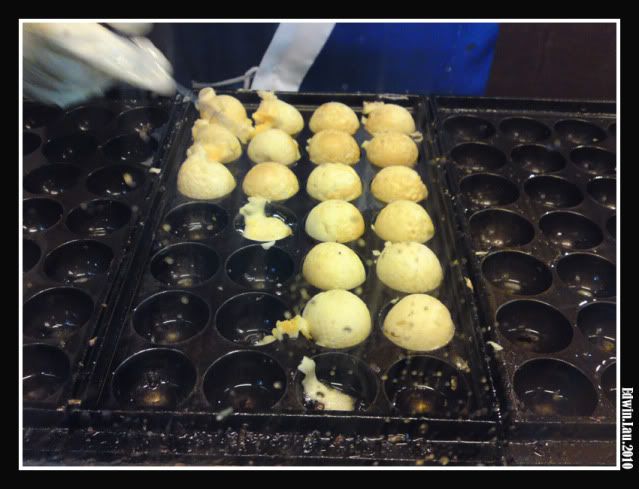 After taking JB's Takoyakis I have found my new love. It was simply delicious and best taken when it is still pipping hot. JB Takoyakis are topped with pepper, chilli powder, mayonnaise and wasabi sauce, which is a sinful combination.


I'm Lovin those Takoyakis!!!! Mmmm...mmmm....Mmmm~~

For those who wish to taste Japan Boat Takoyaki, dropped by at Hills Shopping Mall, it is located underneath Pullman Hotels, go to Lower Ground Floor and look for Food Inc and walk in, it is 1 stall next to Kimbay Express. There is map below showing the locality of Hills Shopping Mall.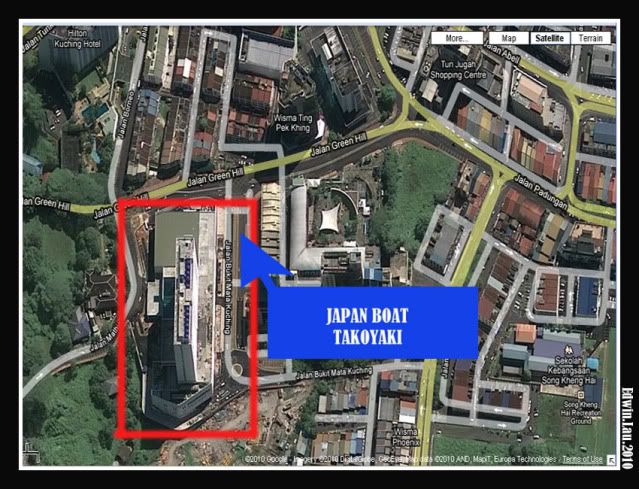 Hills Shopping Mall Locality map
Enjoy and don't forget to obtain you card coupon and with 20 chops you get one free.



Note: Japan Boat Takoyaki is the first and only in Kuching and probably Sarawak. It is Tasty, Yummy and Delicious. Remember Never Try, Never Know.