I miss them so much... sighs... it was a hard decision... but in the end I had to make a decision... I feel bad to leave my old students behind in the old tuition centre, but I can't help it. I need a stable income and the previous centre could not satisfy that so thus, that was one of the reason why I moved over to teach at Cambridge.



I also miss my old colleagues there, they are nice people and I truly miss them. I miss my lil rascals in primary class, Aaron, ever naughty Wilbur, talkative Arthur, Laughing Ming Jia, and a lot more.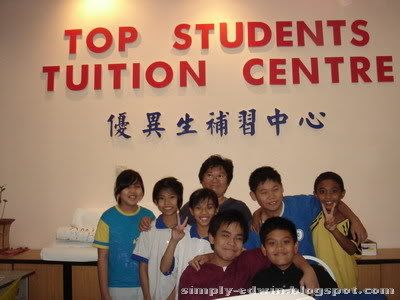 My rascals....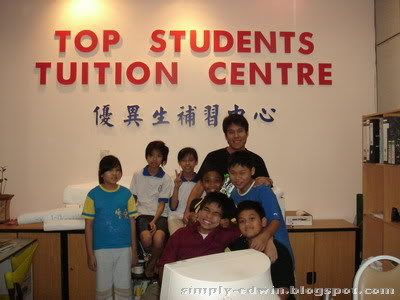 My bubbly colleague with my rascals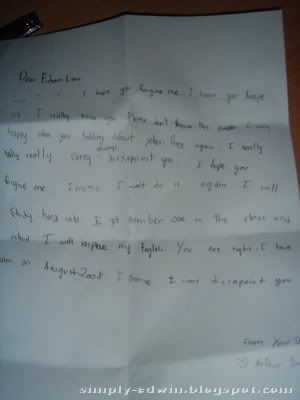 one of them wrote me a letter with a lot of errors inside...*sniffs*

I also felt bad because I did not get a chance to bid my Form 1 and Form 2 students goodbye. I miss you guys so much also. Sighs... I feel so sad...



I wish my PMR and UPSR students good luck in your examinations that will be coming soon. Do well and do keep up the good work. I miss all of you so much.

→↔←→↔←→↔←→↔←→↔←→↔←→↔←→↔←→↔←→↔←→↔←→↔←→↔←→↔←→↔←→↔←→↔←→↔←→↔←→↔←→↔←→↔←→↔←→↔←→↔←→↔←→↔←→↔←→↔←→↔←→↔←→↔←→↔←→↔←→↔←→↔←→↔←→↔←
Lameness.com

Take a guess!!!!

Which city does the cat never travel to?
Ans: ????

Why did Malcom rub his pencil on his shoulders?
Ans: ???